Bespoke training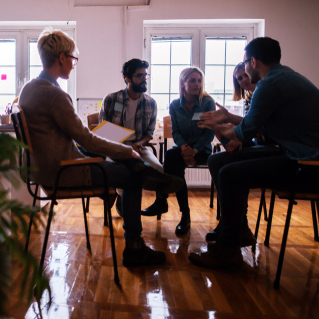 As well as our extensive training programmes, we also offer bespoke training and can develop courses tailored to meet your specific outcomes in relation to the needs of your team and those you support.
We can call on our extended team of associates across health, education, community justice system and community development who bring a wealth of knowledge, experience and skills to the team.
We would be happy to discuss the needs of your team. Please contact us.